St. Alphonsus Marie Liguori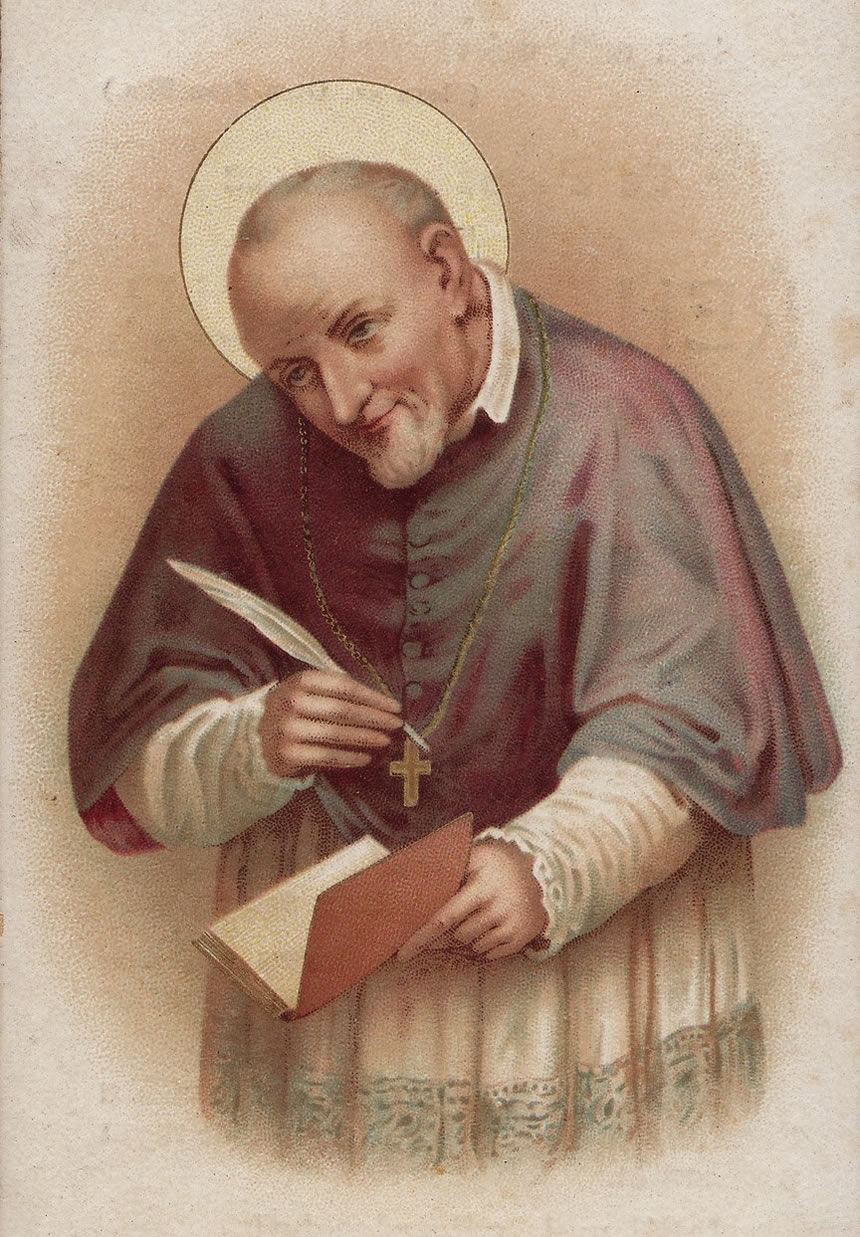 Alphonsus was vigilant in fighting for moral theology against the heresy of Jansenism, which taught that original sin has corrupted humanity so badly that grace is no longer effective in helping us do morally good acts to the point that only complete contrition can forgive sins, whereas the Church teaches sins are forgiven in the Sacrament of Reconciliation even with imperfect contrition. In error, Jansenism also taught "double-predestination" wherein we have no choice in our destiny because God has already laid it out. Alphonsus fought this saying that we participate in God's grace to achieve perfection, and although God knows where we will end up, it is our unhindered individual choices that bring us there. His teachings are captured in a compilation entitled Moral Theology.
At the age of sixteen, he earned a doctorate in both canon and civil law by acclamation. He chose to give up his practice of civil law, and instead to apostolic work. He was ordained a priest and in 1732 eventually founded the Congregation of the Most Holy Redeemer – better known as the Redemptorists. It is a communal brotherhood who dedicate their lives to imitating Christ. Part of their work is to go on missions, and especially ministering to the poor. The congregation went through trials even to the point of being deserted by all but one follower. Regardless, the movement was formally approved after 17 years.
He was ordained a Bishop at 66 – though he tried to reject this honor. At 71 he was plagued by rheumatic pains and resulted in a bending of his neck (which is why we see a lot of his images with a stooped back). The bending was so bad that his neck caused so much pressure on his chest that it carved out a raw wound.
Before his death, he went through 18 months of what is called a "dark night" of the soul where he suffered a lot of fear and temptation of every aspect of faith and virtue. Throughout this time, he was blessed with relief through ecstasies that would come frequently.
Some other popular writings of Alphonsus are Glories of Mary, and Visits to the Blessed Sacrament.
Joby finished Theology courses from the University of Notre Dame. He is a contributing writer at www.catholic365.com, and teaches in the De La Salle College of St. Benilde where he engages students in conversations about religion, pop-culture, and food.